We hear about the importance of giving nutrients to our body. Needless to say, the importance of giving our body what it needs to be balanced and to work better.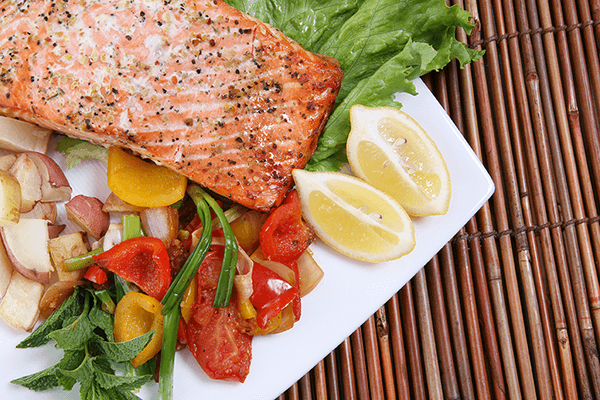 Salmon is a fish rich in protein, omega, in addition to vitamins and minerals. One of my favorite dishes. I like to experiment and look for new ways to prepare it and today I share one of my favorites, also using an essential oil with rich flavor and many benefits.
An easy, quick and delicious recipe. What do you need?
Salmon fillet
Agave or honey
Low-sodium soy sauce
Olive oil
Ginger Vitality essential oil
Process
In a bowl mix the agave, soy sauce and 1 drop of essential oil
Marinate the salmon fillet for at least 30 minutes
Add a little olive oil in a pan
Put the fillet in the pan and cook it
Pour the marinade mix in the bowl into a small pot and heat it
Serve the salmon and pour the mixture on top of it. You can accompany it with steamed asparagus and brown rice.
A super combination full of nutrients, flavor and aroma!