Are you a mom? I am a mom of an 8-year-old son who is the healthiest kid I know but also a challenge when it comes to eating fruits and veggies.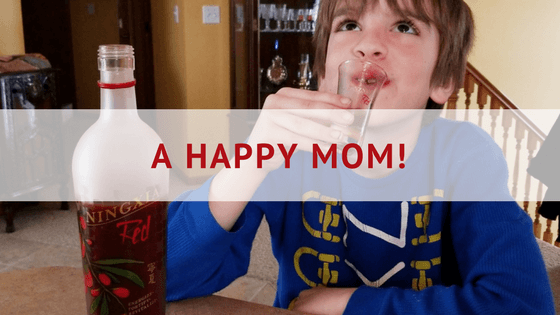 He likes some… and I don't have a problem when I offer him an apple, strawberries, oranges, green beans, peas and a few other he likes. However, I know he needs more than that and his body needs the nutrients, vitamins and minerals he is not getting from what he eats.
Since I know is my responsibility to teach him and we at home are users and lovers of Young Living I have tried to give him NingXia Red juice for years…  and what I got was… "I don't like it".
I will mix it with water, juice, even made popsicles and the answer was always the same.
Today I am the happiest mom… my son wanted some NingXia Red this morning, so I poured one ounce in a shot glass and down it went! He liked it and after a little talk he made the commitment of drinking it every day.

I am at a peace of mind state knowing that with just one ounce a day he will be getting tons of vitamins, minerals, antioxidants and more of the nutrients he needs.
Did you know that one ounce of this wonderful juice has the antioxidant power of eating 73 strawberries, 100 oranges, 93 apples, 10 pounds of spinach… and more….!
I seriously don't know of any other juice or food that has that antioxidant power.
And all he needs is one ounce….  I sure can not imagine my son eating 100 oranges a day!
NingXia Red really is a solution when kids and even adults are not getting the nutrients they need.
I challenge you to try it with your kids and you will be a happy mom just like me.